Rentals
Pressure washers are convenient tools to have when removing paint, dirt, grease or mold just to name a few. One of our smaller pressure washers are the perfect cleaning tool for decks, patio furniture, grills and many other outdoor surfaces. Our larger commercial washers are available for cleaning cars, pickups, boats, or driveways. For really big projects such as tractors, excavators, dumptrucks, warehouse floors and parking lots we offer a 3500 PSI trailer mounter setup that is perfect. Whatever your pressure washing needs may be, Grimms Pump has the unit for you to rent or purchase.

You can rent by the ½ Day, Daily, Weekly or by the Month.
Call us 605-343-3629 for Pricing or stop by Grimm's Pump for more information.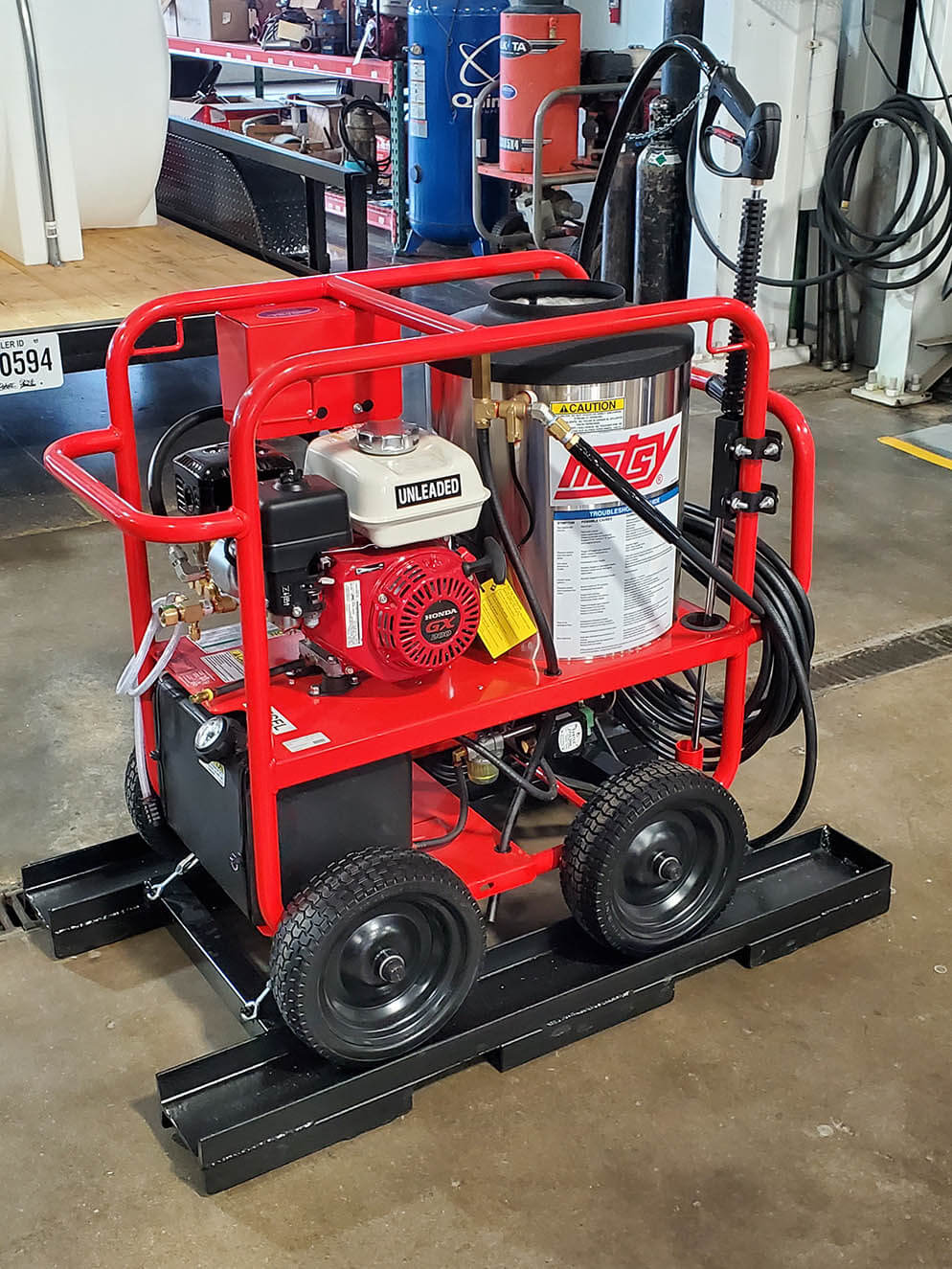 To help you out with any size job we have our 3 different sizes of Hotsy Pressure Washers. We have Cold Water - 3 GPM @2700 PSI, Hot Water - 3 GPM @ 2000 PSI and Trailer Mounted - 5 GPM @ 3500 PSI, self-contained Hot Water is also available.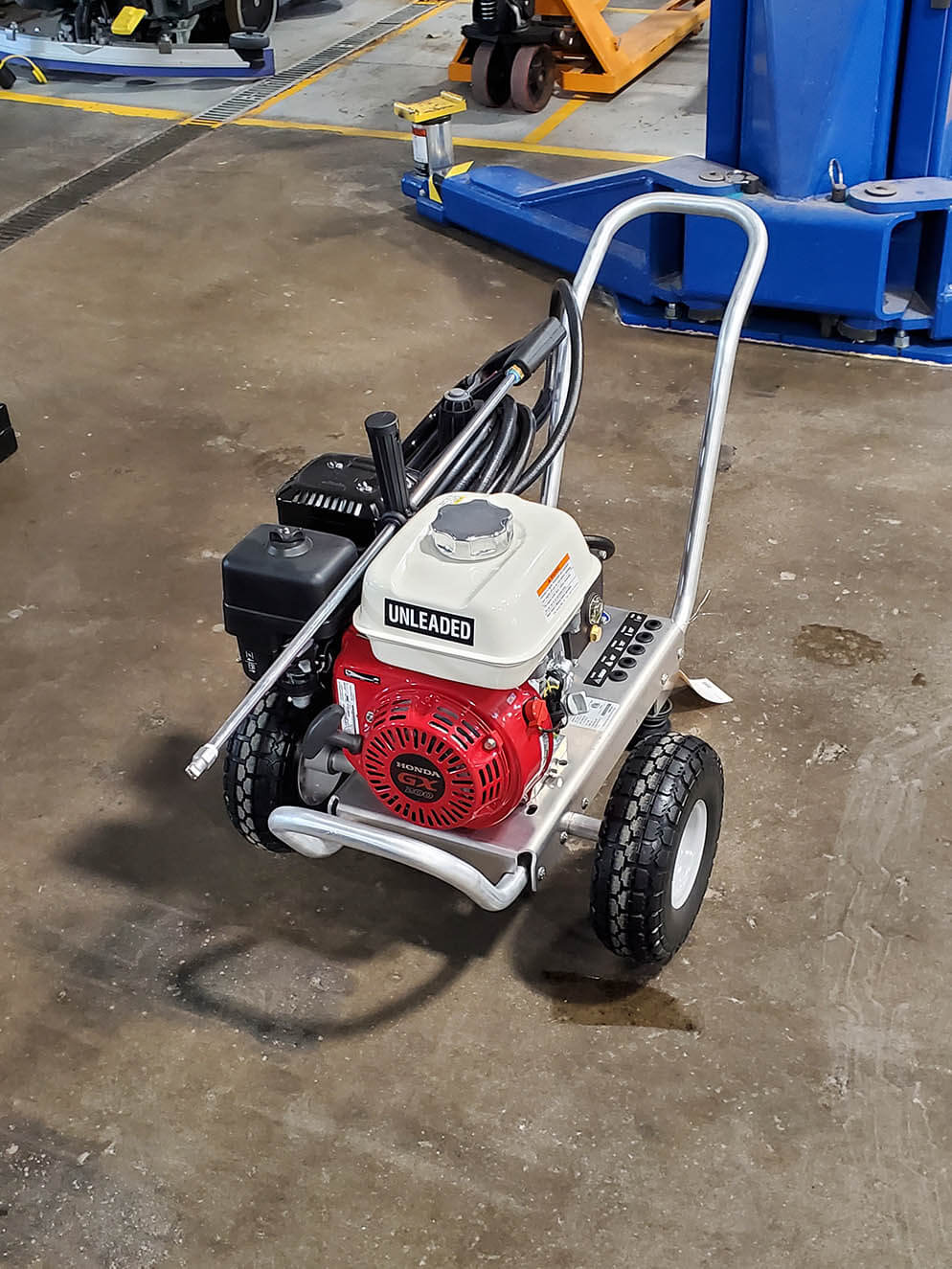 3GPM @ 2700 PSI Cold Water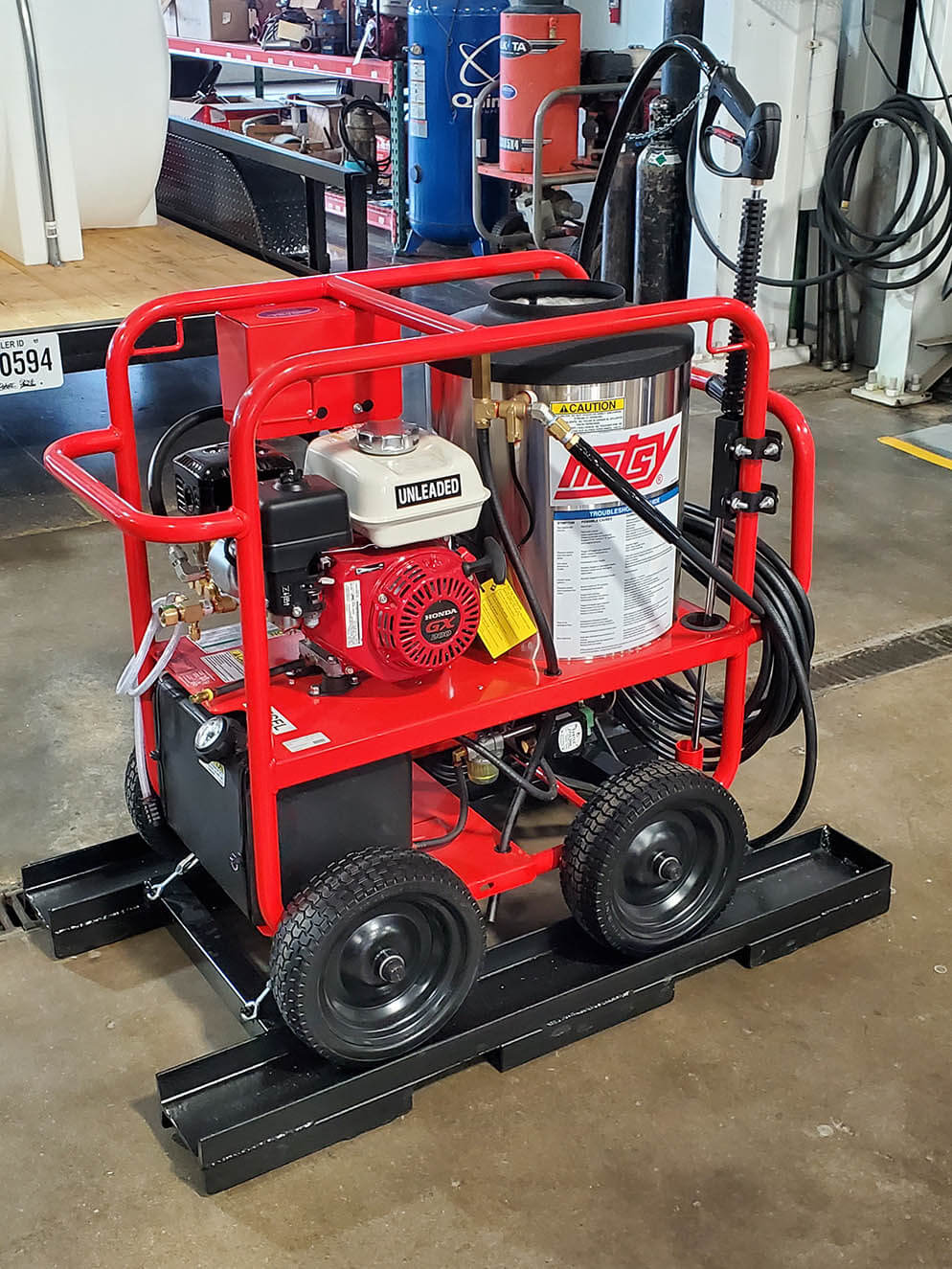 3GPM @ 2000 PSI Hot Water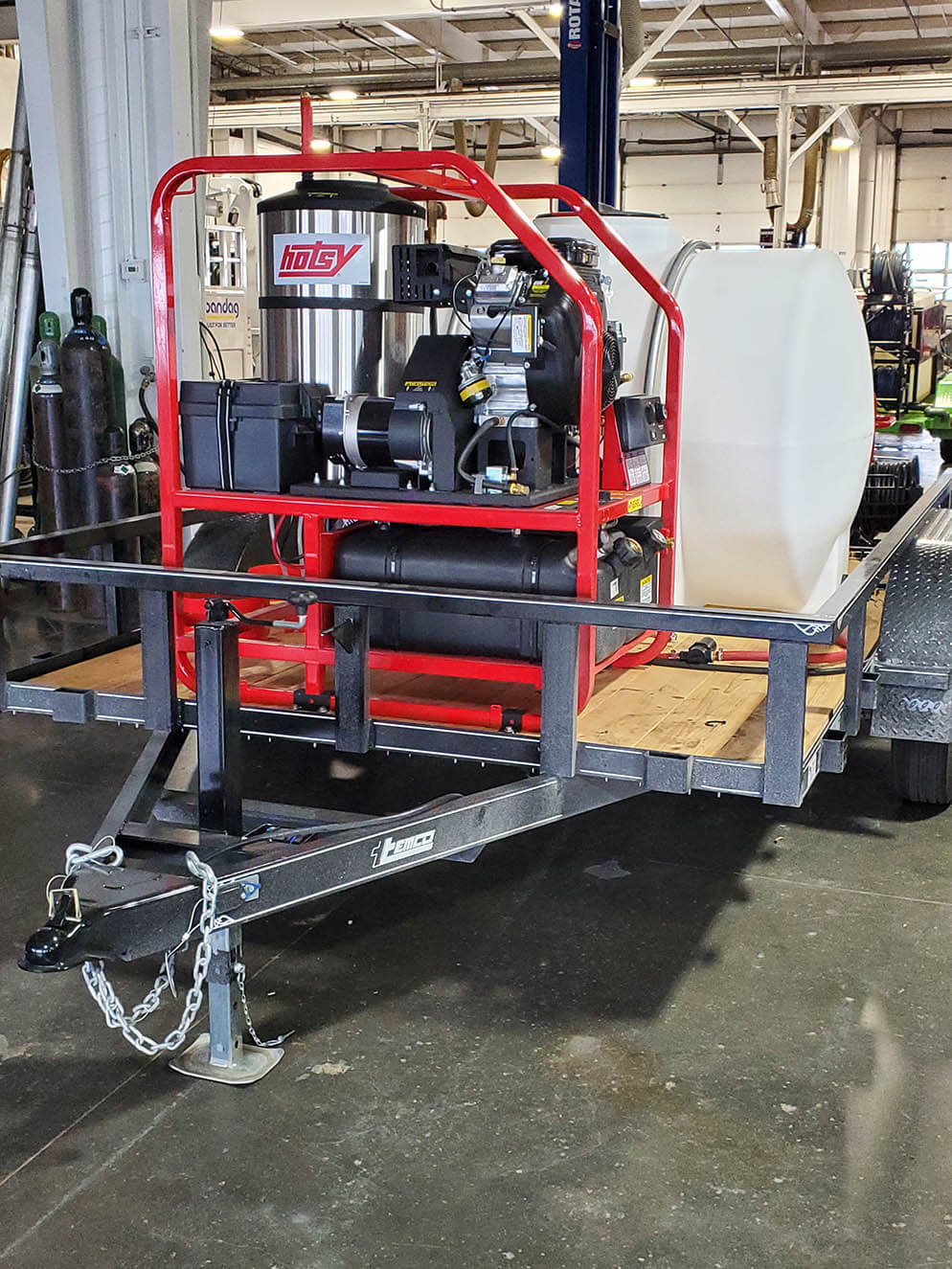 5GPM @ 3500 PSI Trailer Mount Hot Water